Block stripes + slouchy top = feeling a little bit like a relaxed criminal..
Striped top: Oasis (in the sale..for £6. I tried it on just as a formality, but I had every intention of buying it whatever the outcome..there may be a flaw in my shopping tactics here, let's not judge)
Cross necklace: Forever 21
Rings: Family pieces
Being 5'3", I may have broken the cardinal rule not to swamp yourself in massive prints, or the other rule which is more simply not to swamp yourself in big, loose clothes..oops. In a vow to balance out my bad start, I kept everything else pretty simple, throwing on my new necklaces (which I can't really go a day without wearing) and have some very bright sea foam nails to balance the ever-summery black and white colour palette..I think I will equate that I didn't do well with the brief of a 'summer outfit' here.
Is anyone enjoying some sun at the moment?!
flawedfairytale xox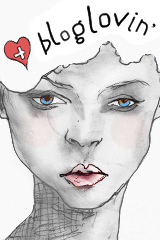 (ps- I don't really understand what's happening with the Google Reader, but everyone is posting that it will soon disappear - so follow me on bloglovin' if you don't want to lose me! http://www.bloglovin.com/en/blog/4756581)